client: Infinity Training
industry: Education
location: Taichung, Taiwan
project: Website
website: https://infinity121.com
English School Website and Brand Identity - Taichung, Taiwan
A veteran English teacher in Taichung with years of experience in tutoring all facets of English asked us to bring his business idea to life with a website. Having a good network of both students, schools and individual teachers he wanted to be able to align students who need private English tutoring with suitable teachers who, in turn, were looking for extra hours in tutoring. While the public facing website is mainly directed at students looking for a private tutor, it is the clever mechanics of the Infinity website's Admin website that allows them to connect teachers to these students.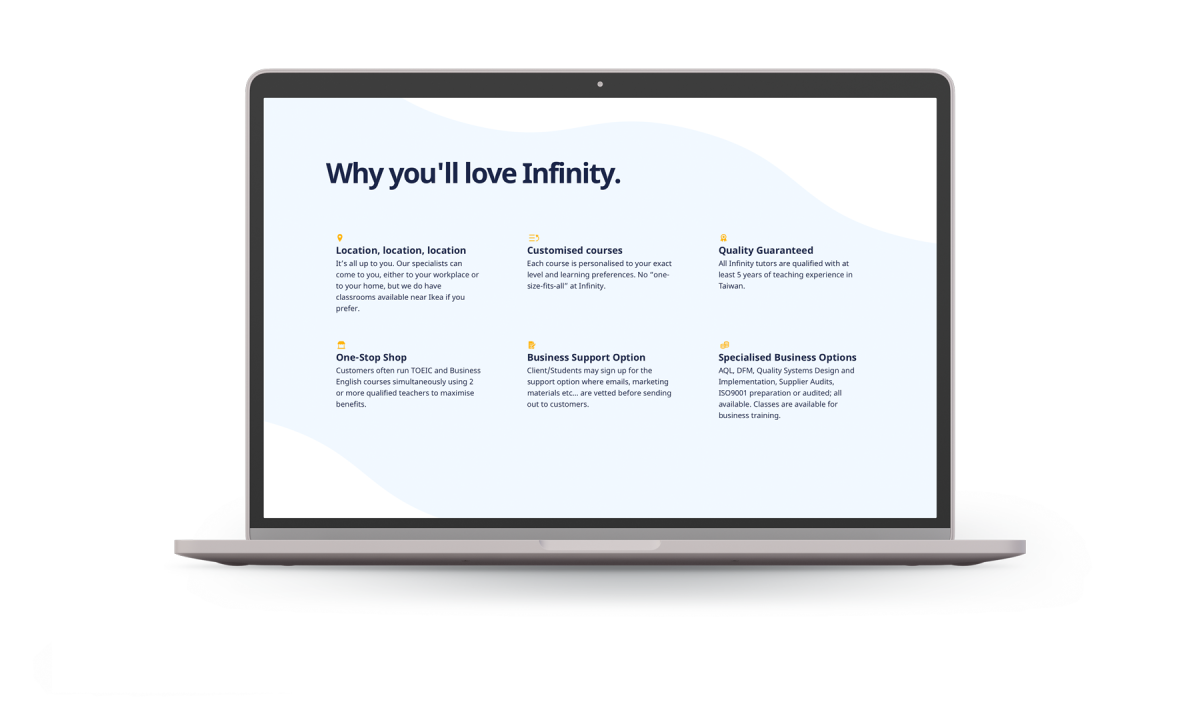 The website introduces English courses, from IELTS to TOEFL to Business English and many more, from which a potential student can browse and choose from. They can then sign up for a course through the website. They can also see all the teachers that are enlisted and read a short bio on each.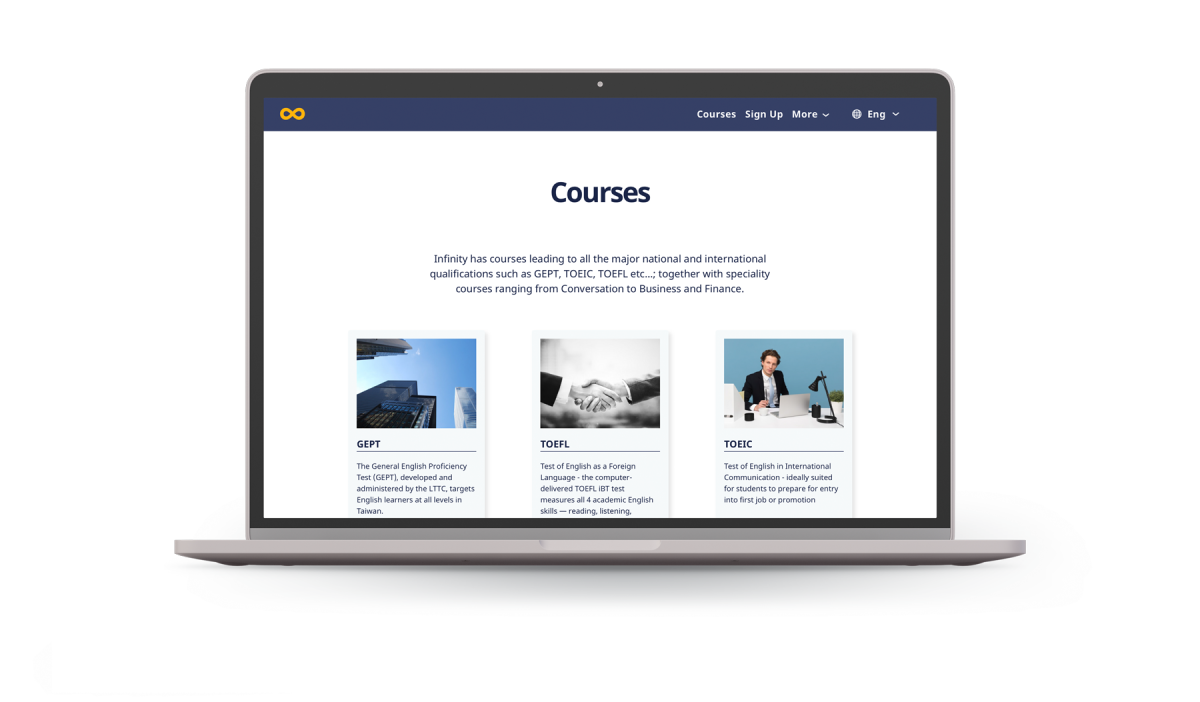 Behind the scenes, teachers have also been enrolled and each given access to an account where they can add their bio, the area/location they want to teach, and the hours the are available.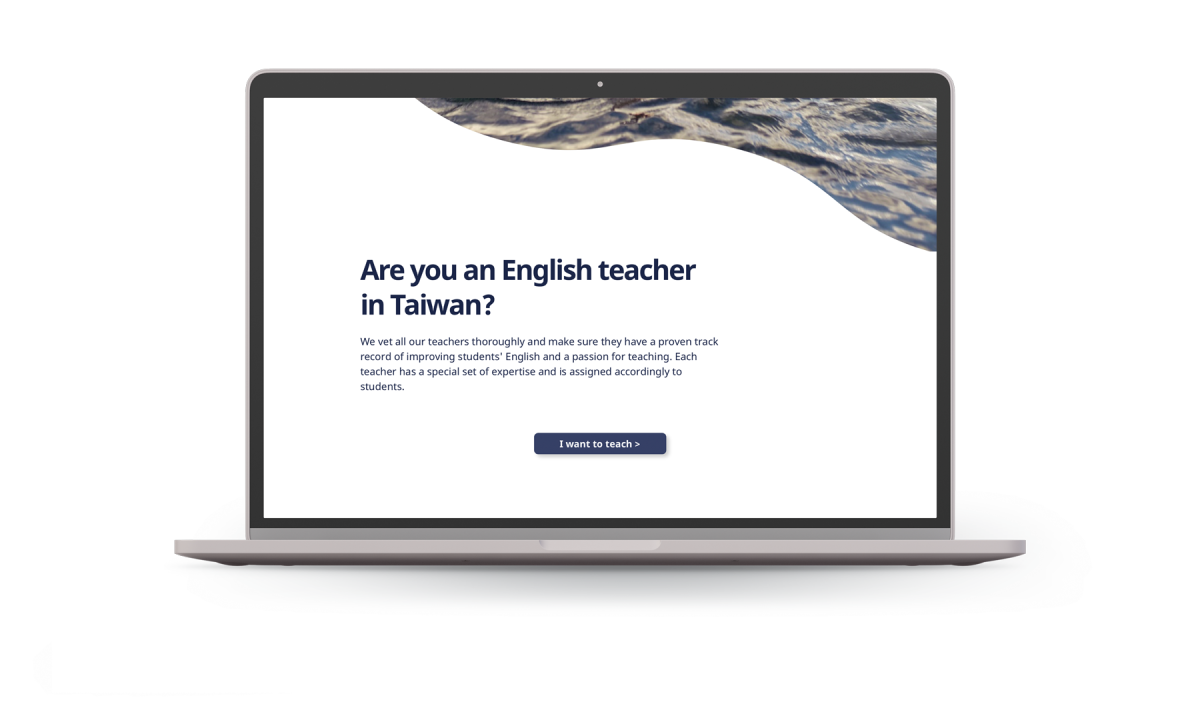 A student is then assigned a teacher and teachers are notified of a lesson schedule in their account. After a lesson they can then mark off lessons and generate a report, for Infinity admin to keep track of, and follow the progress.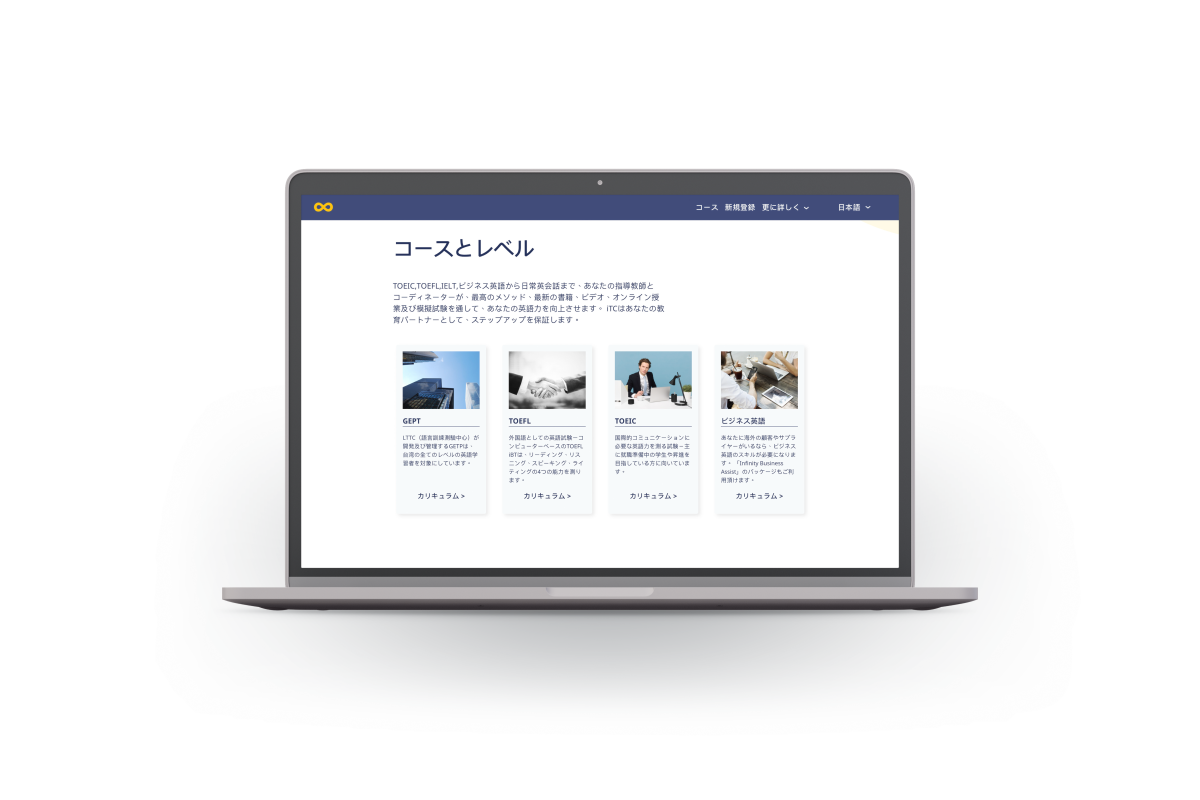 The website enables wonderful business growth too. If you've seen the
website
you'll notice that it comes in three languages thus far (English, Chinese and Japanese) meaning that teachers can be located anywhere that these languages are spoken, thus far Taiwan and Japan being the main targets. But locations be set up for anywhere in the world and as time goes on that is the plan for Infinity, and with this website they will be able to do just that. We have created a beautiful website on the outside and an excellent business tool on the inside.
We are told by Infinity that business is on the up and we have a very satisfied client. If you would like to get ahead with your business
give us a shout
and you too could see your ideas come to fruition.