The stunning blog we made for XTERRA Taiwan
XTERRA has been organising triathlons for endurance athletes, mountain bikers and outdoor enthusiasts for over 20 years. Their courses span across the globe and are always rugged and challenging, set in the heart of nature's elements. Each race usually consists of an ocean swim, a trail run and an off-road mountain bike ride. Not for the fainthearted. But for this reason it has gained a following of passionate athletes of all levels and has been growing and growing ever since. The first ever race was in Maui, Hawaii but nowadays the races take place in over 25 countries, always in picturesque natural landscapes.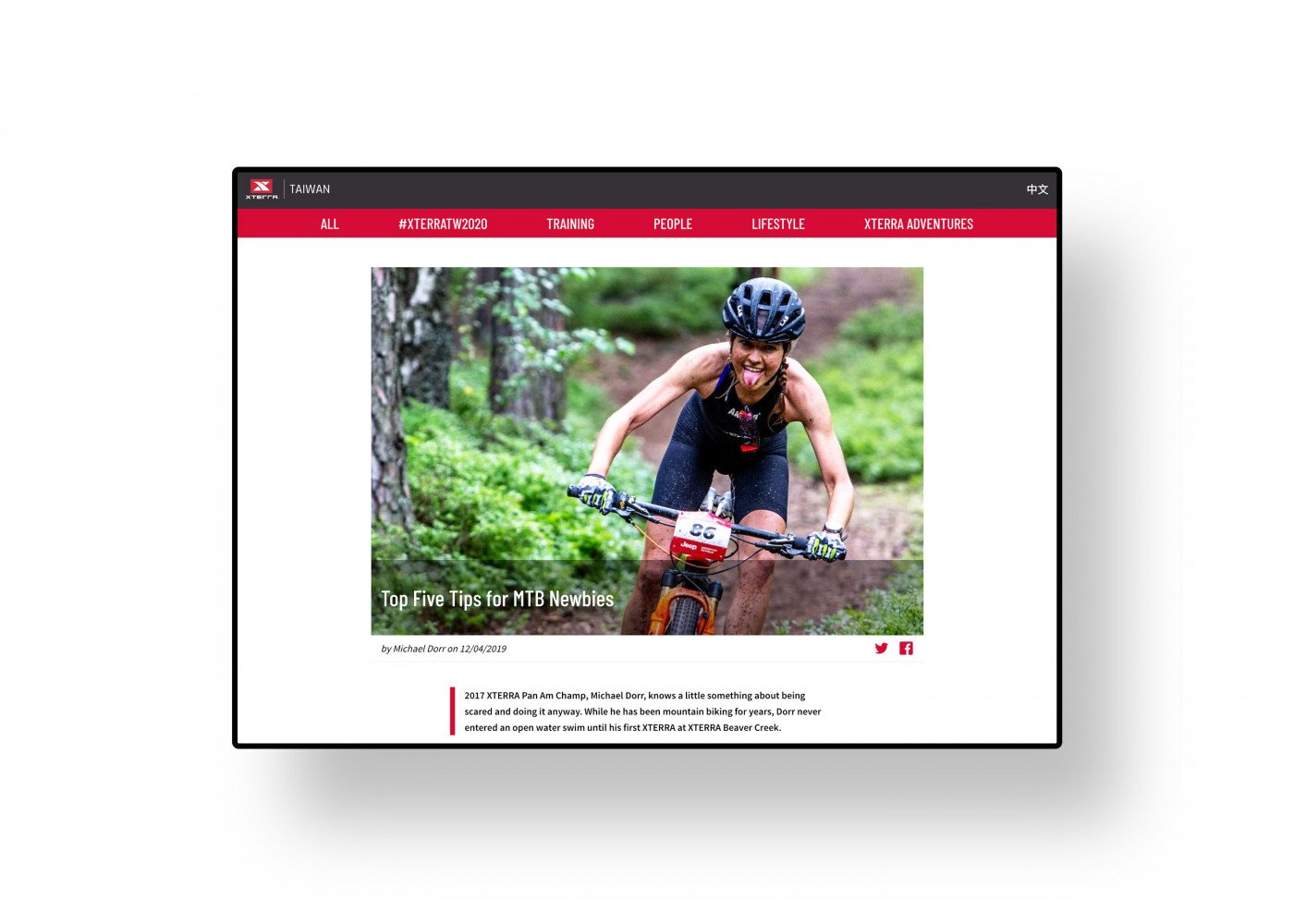 XTERRA Taiwan, the Asian headquarters of the organisation, called up Dymantic Design to build a new blog for them. It would be linked to their main website but was in itself its own entity. They wanted to get more news, updates and articles to their audience in Asia and a high-profile blog was the way to do it.
The blog was to follow the general XTERRA branding guidelines (logo, colours, design elements), but the layout and usability of it could be customised to what we felt worked best. As is custom with Dymantic Design websites, the typography looks fantastic and a pleasure to read. Articles are shareable directly to social media. Video can be embedded in the articles. There is a 'Related Articles' section below each article for easy browsing. And a host of other little features that we added to make this blog a pleasure to read for the XTERRA followers.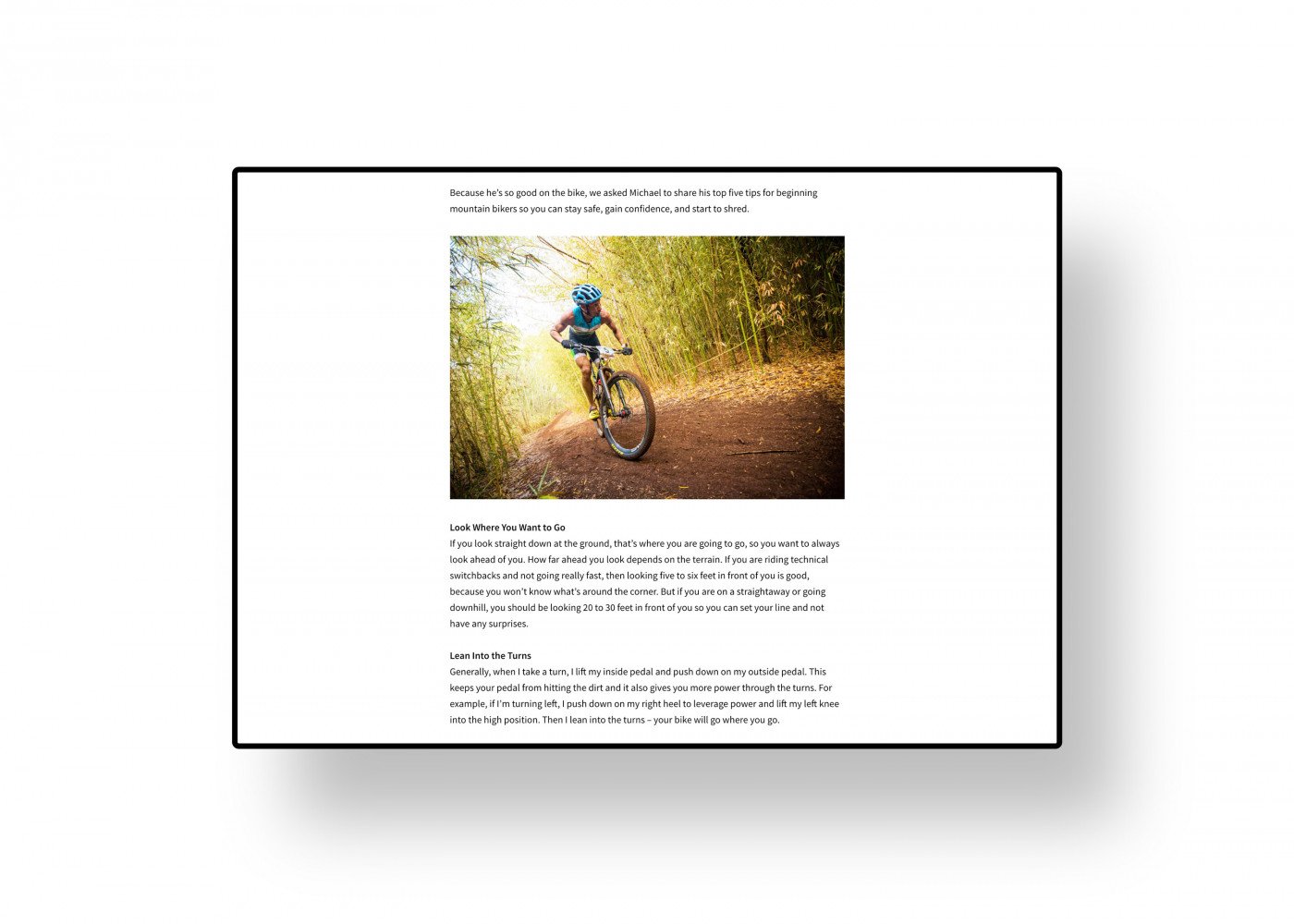 There were also some functional requirements for what the blog must have.
It must be dual language, in both English and Chinese. Blog articles can be uploaded in English, or Chinese, or both. So a blog post can be uploaded independently in one language, or in both languages. That's a great little piece of functionality there, as some articles might not affect certain demographics (a local snippet not necessary to global citizens, for example).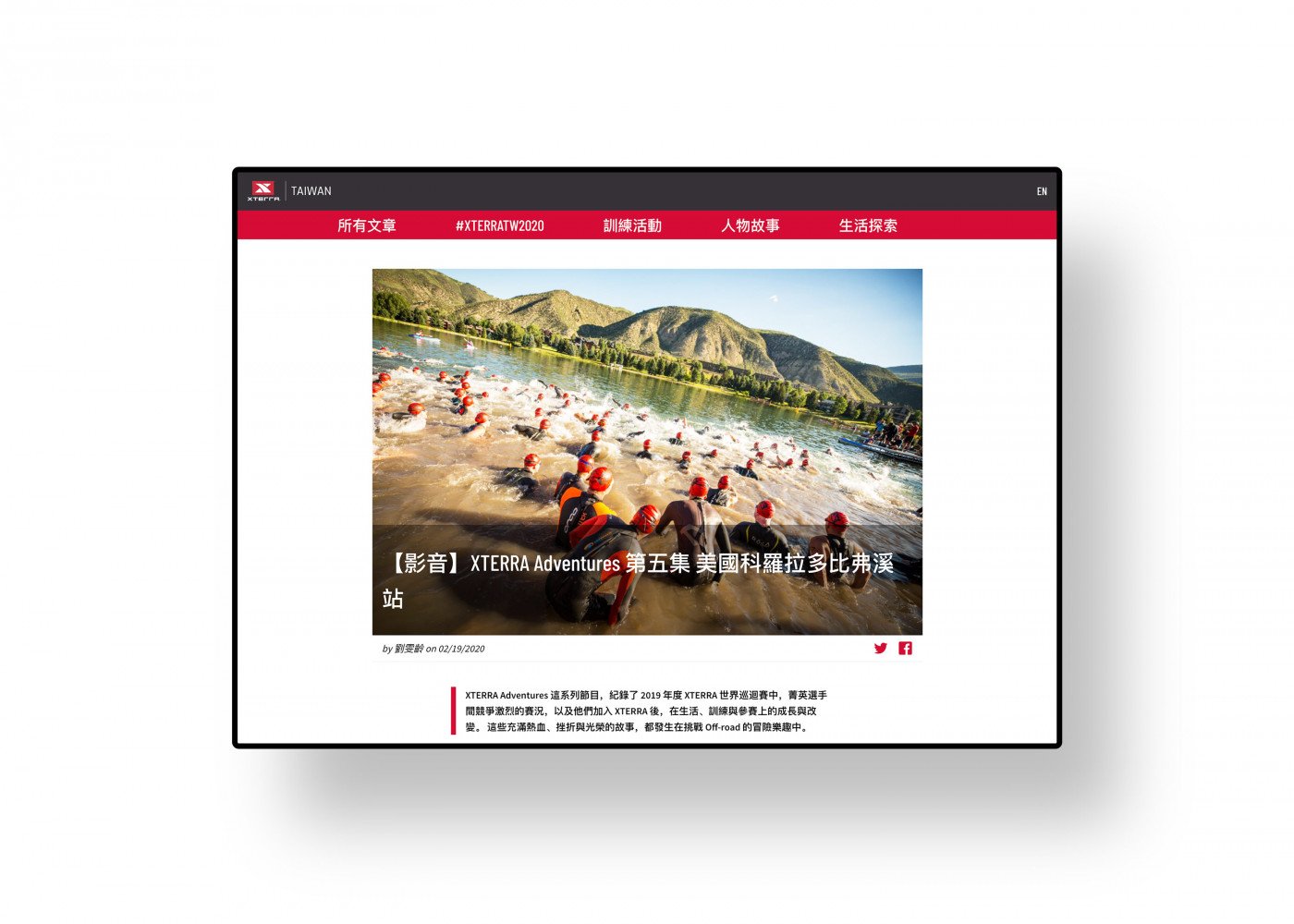 The blog also makes great use of categories and tags. XTERRA staff can add or edit the categories they want and then blog articles can be assigned to one or more of these categories. Tags can be assigned to a blog article which allows a better linking system between similar topics for readers. And these are further broken down between each language.
A comments section for each article for the readers to interact with each other, which we custom designed. It integrates with facebook and allows flagging if things get heated.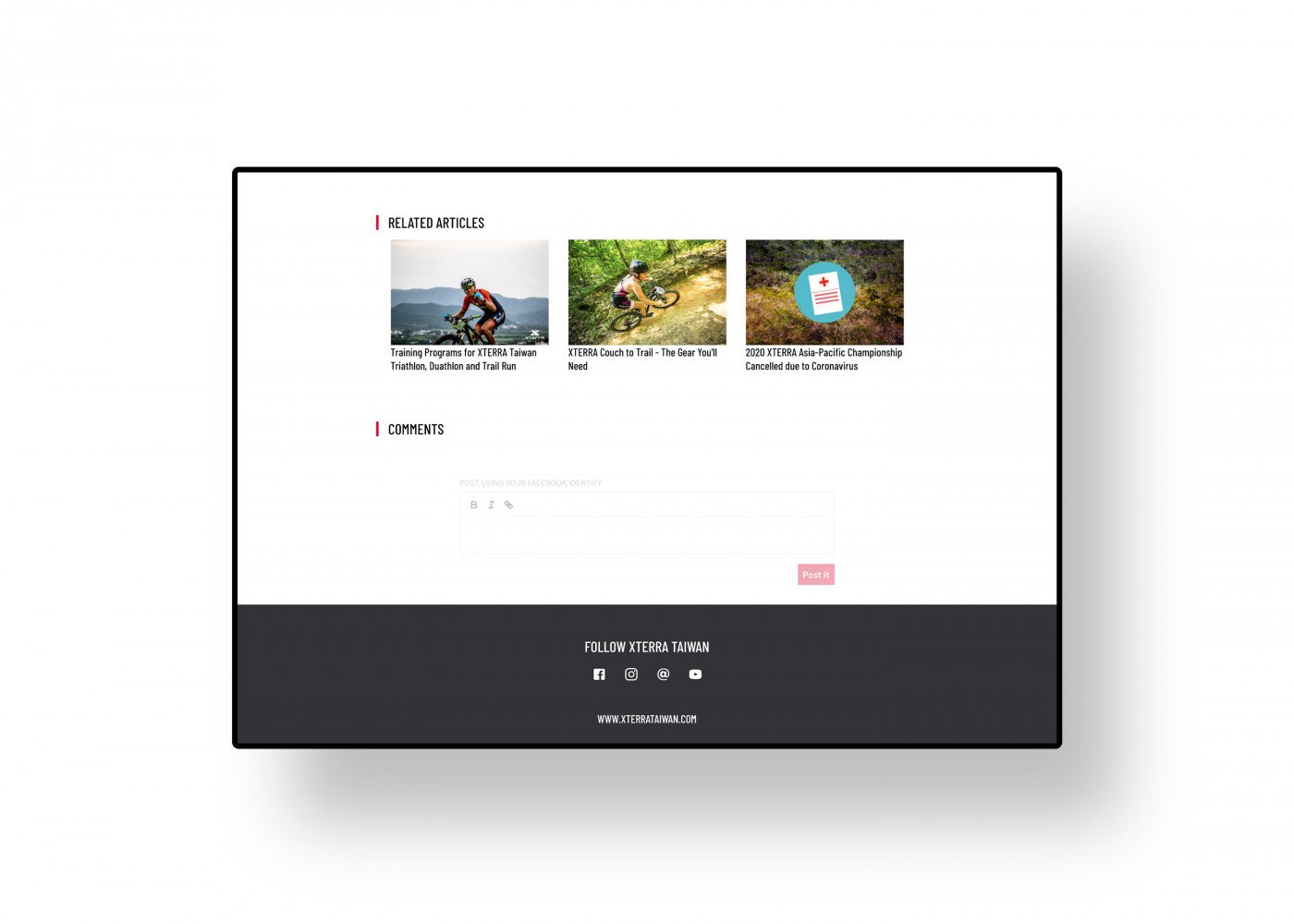 Whether on desktop or mobile this blog looks great and XTERRA has done a great job of filling it up with all sorts of interesting articles and useful information. If you're keen on exercise or the outdoors, or enjoy looking at nice websites, you should definitely
have a look at it
.