client: Chia Chung Certified Public Accounting Firm
industry: Finance
location: Taichung, Taiwan
project: Website
website: https://hj-cpas.com/en/
The Accounting Firm Website
Chia-Chung (嘉眾會計師事務所) is an accounting firm based in Taichung, Taiwan. They've been running for almost a decade and their leadership has heaps of experience coming from the likes of Ernst & Young, Deloitte, etc. They employ over 10 staff members and have an impressive collection of clients, both local, national and abroad. They offer services in both Chinese and English and not only do the books but also assist with foreign businesses opening in Taiwan. We met them at their offices and they really are a nice, friendly bunch.

What they did not have though was a killer website. Their old website was clunky, difficult to navigate and just generally outdated, both in appearance and development. We were employed to not only build an attractive website that would lure more clients but also give them a reputable, trustworthy presence on the internet, the one that they clearly deserved.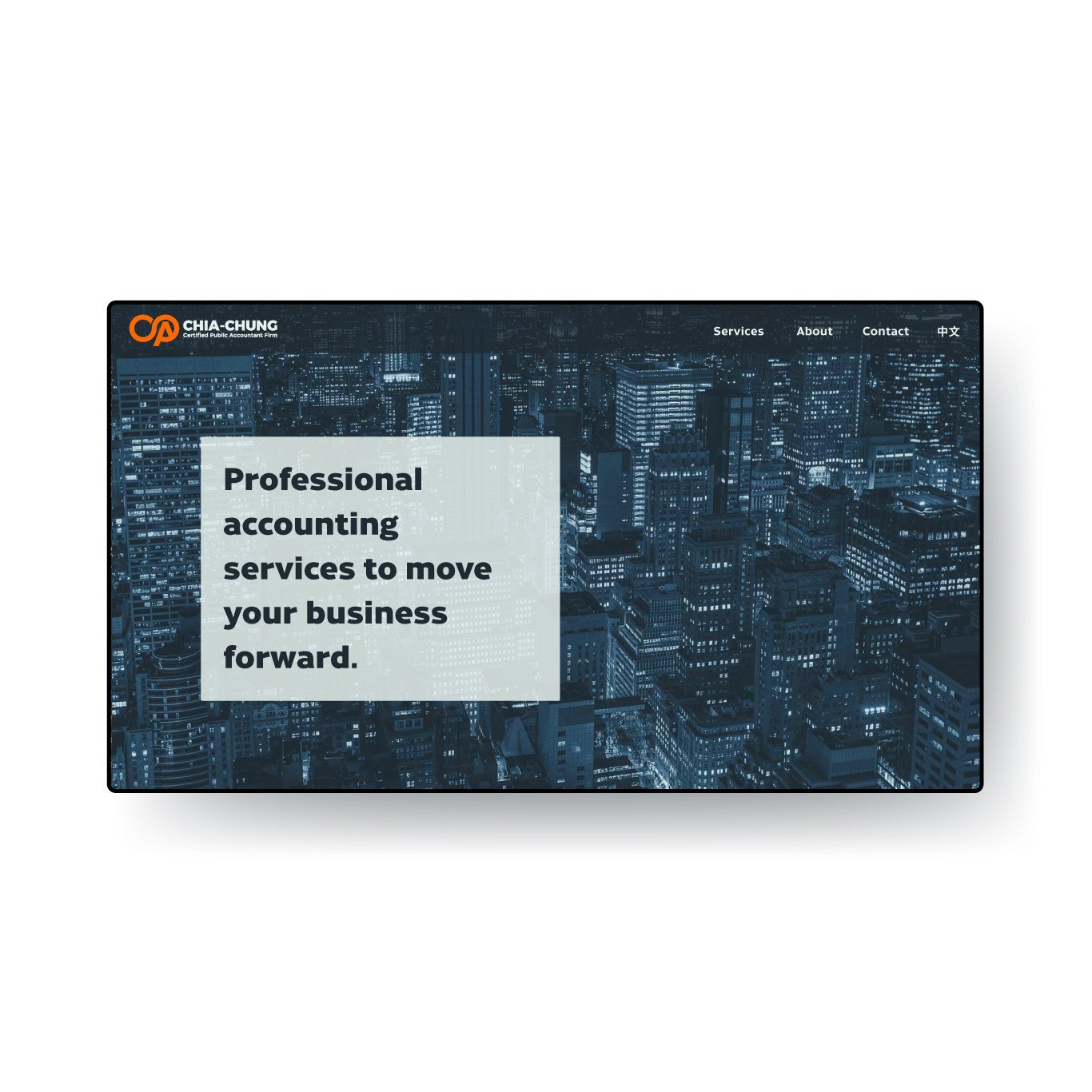 The website needed to be in both Chinese and English, it required a complete overhaul on its style and branding, and we were also asked to incorporate a few tools into an Admin Section that they could use to help their management workflow.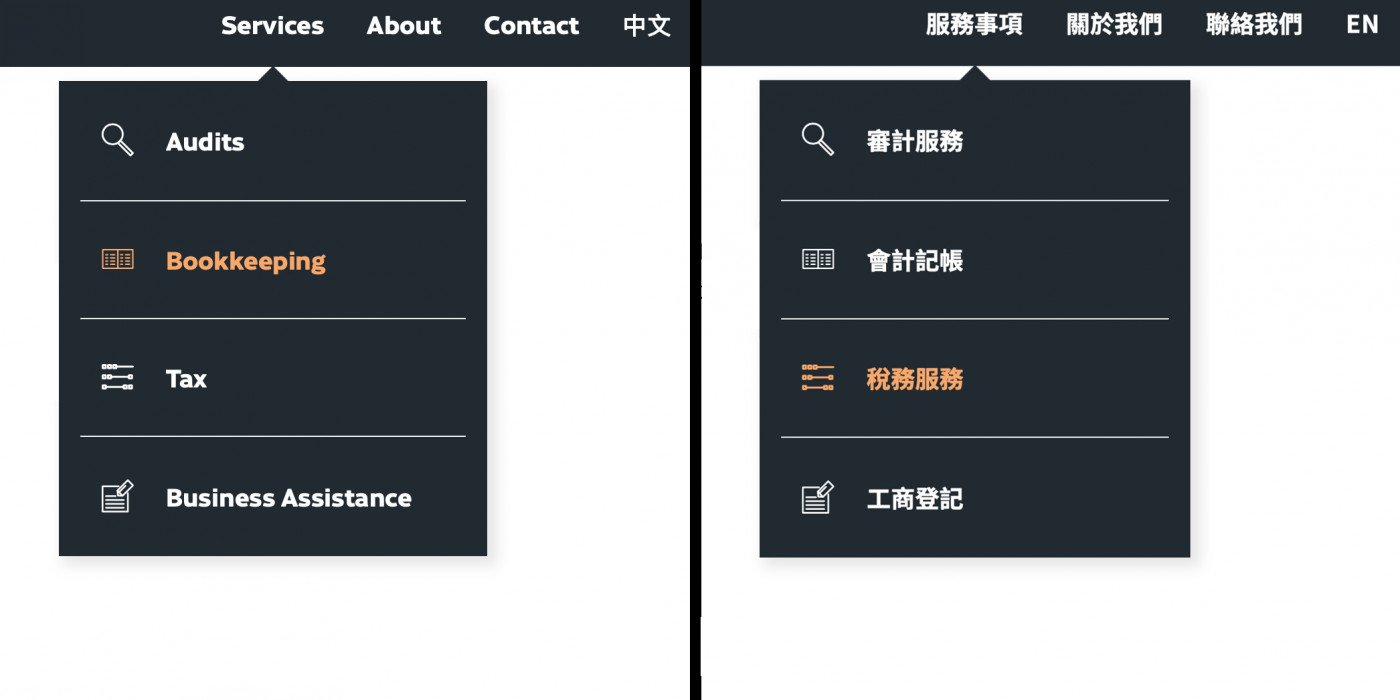 Armed with only with an existing logo, we had to make the website look interesting and modern through its content. A challenge when dealing with accountants (dare I say). As a result, we gave it a good blend of corporate white and grey and navy to enhance the professionalism and let the information remain at the top of the hierarchy, but added some zesty orange to give it some edge and take it into the modern era. Eye-catching images were used amongst the pages as well as some nice little fading in and out animations to give some interest. All of this might sound stock standard, but really, this was a branding overhaul and at the same time we have set the tone for this company's corporate identity and something they can run with for years to come. And it is looking mighty fine!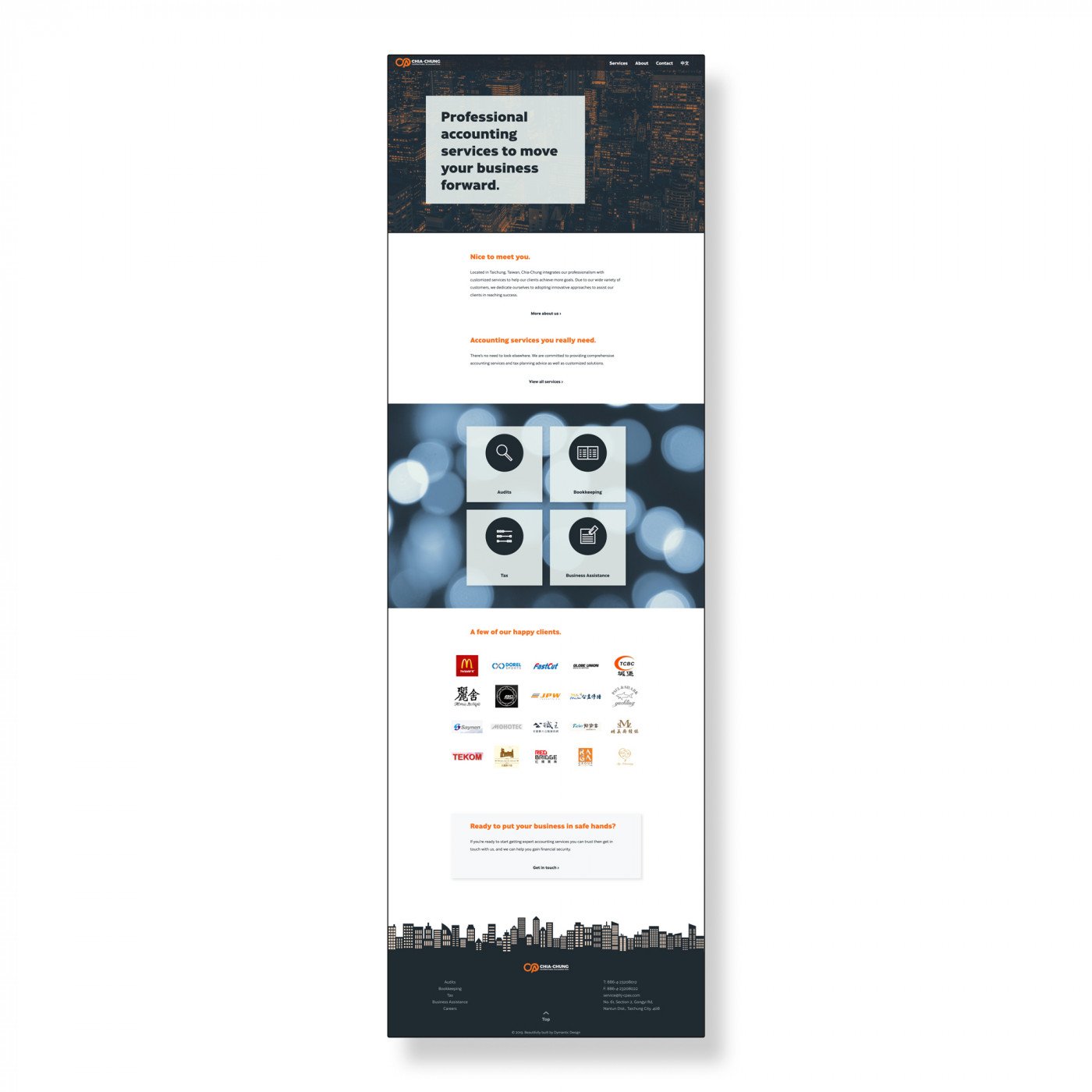 The information is easily navigable and the services of the firm are clearly outlined and described. We had to press the firm for information beyond just their services and included a range of their clients and a team page to help them look as established and professional as they truly are. Overall, a clean, modern website was built and is currently humming on the internet. The firm looks the part now and they can enjoy interest from Chinese and English speaking clients now.

Behind the scenes we also built a Time Management tool in which employees can track the amount of time they spend on each client per day allowing management to not only track time spent on clients but also calculate staff wages and overtime. We were also asked to build a Leave Request function, whereby employees can request leave and assign a fellow employee to cover for them at the same time, and allow management to accept or decline it.
What they said…
專業與服務兼具的網站設計,非常滿意,值得推薦!!

The website makes me more confident to face our clients, really appreciated!