client: Thorpe Lodge
industry: Weddings and Catering
location: Wartburg, South Africa
project: Website Design
website: https://thorpelodge.co.za/
Thorpe Lodge is a beautiful farmhouse wedding venue located in Wartburg, Kwa-Zulu Natal, South Africa. It is family run and has heaps of experience when it comes to fine dining, attention to detail, immaculate food and days to remember. They asked to create a simple website for them so that they could be easily found on the web as well as come up in the search results for those looking for a wedding or catering services in the area.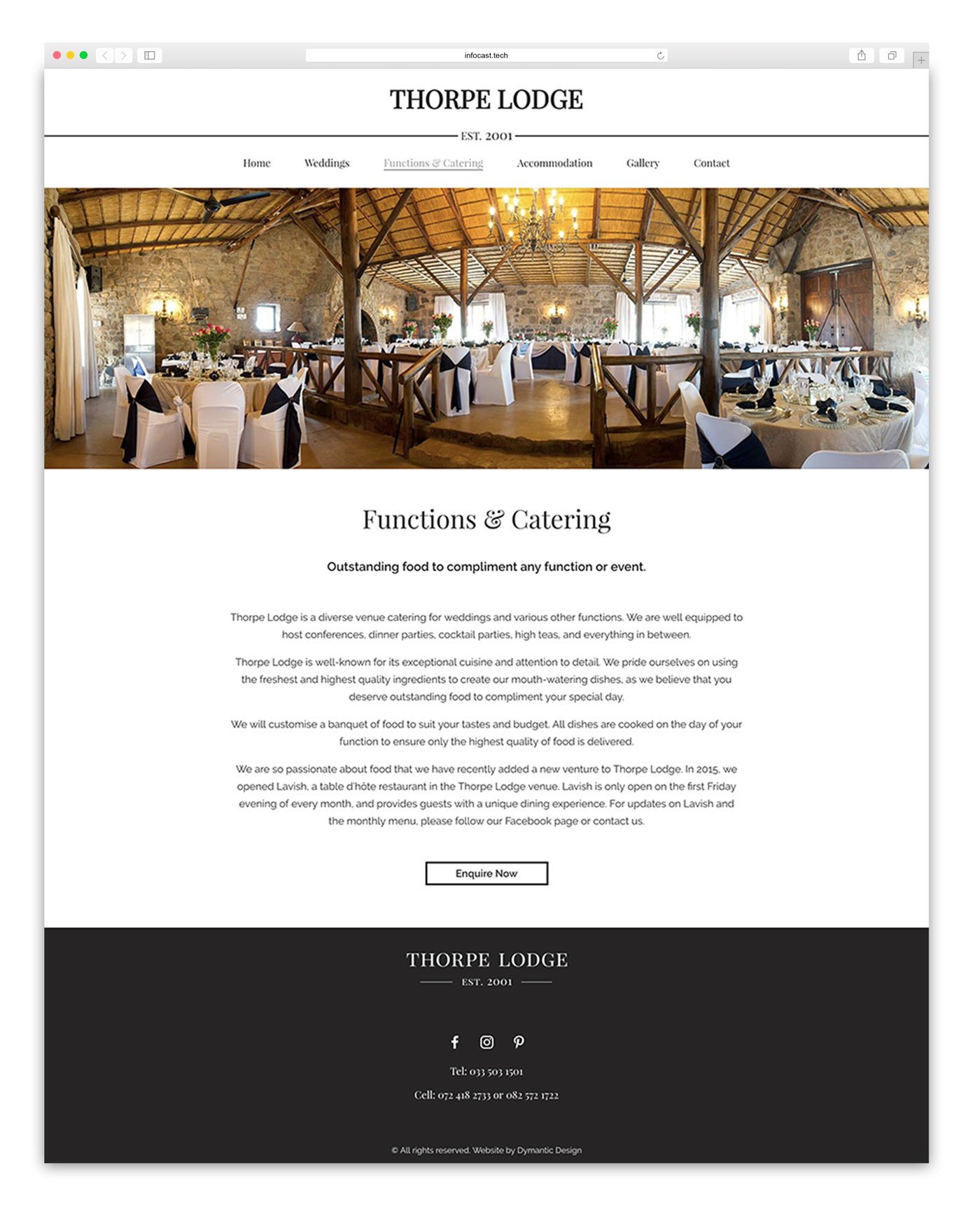 Our goal for the website was to create something attractive and elegant to match the aesthetic of a classic wedding, which we achieved by using liberal whitespace, crisp imagery and appropriate typography. Just as importantly, the site needed to be easy to navigate and up front with with information. Couples looking into wedding venues have a ton of questions they need answered before they can decide on a venue. With a simple page layout and always present menu, it is easy for users to find what they are looking for.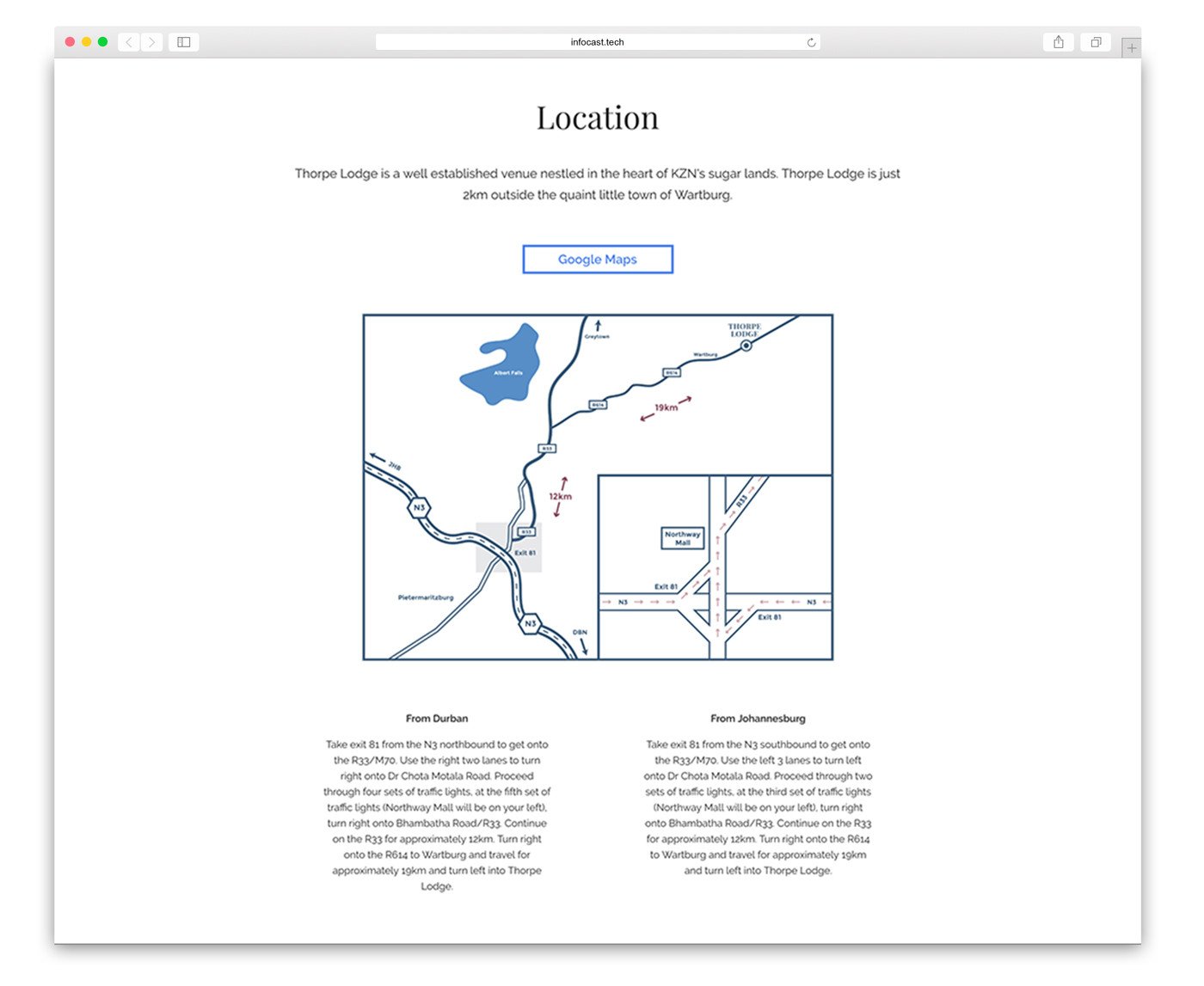 The website continues to attract couples looking for wedding venues in a highly competitive wedding area of South Africa, as well as corporate functions, and the highly acclaimed
Lavish
evenings once a month (for which we also designed a logo for).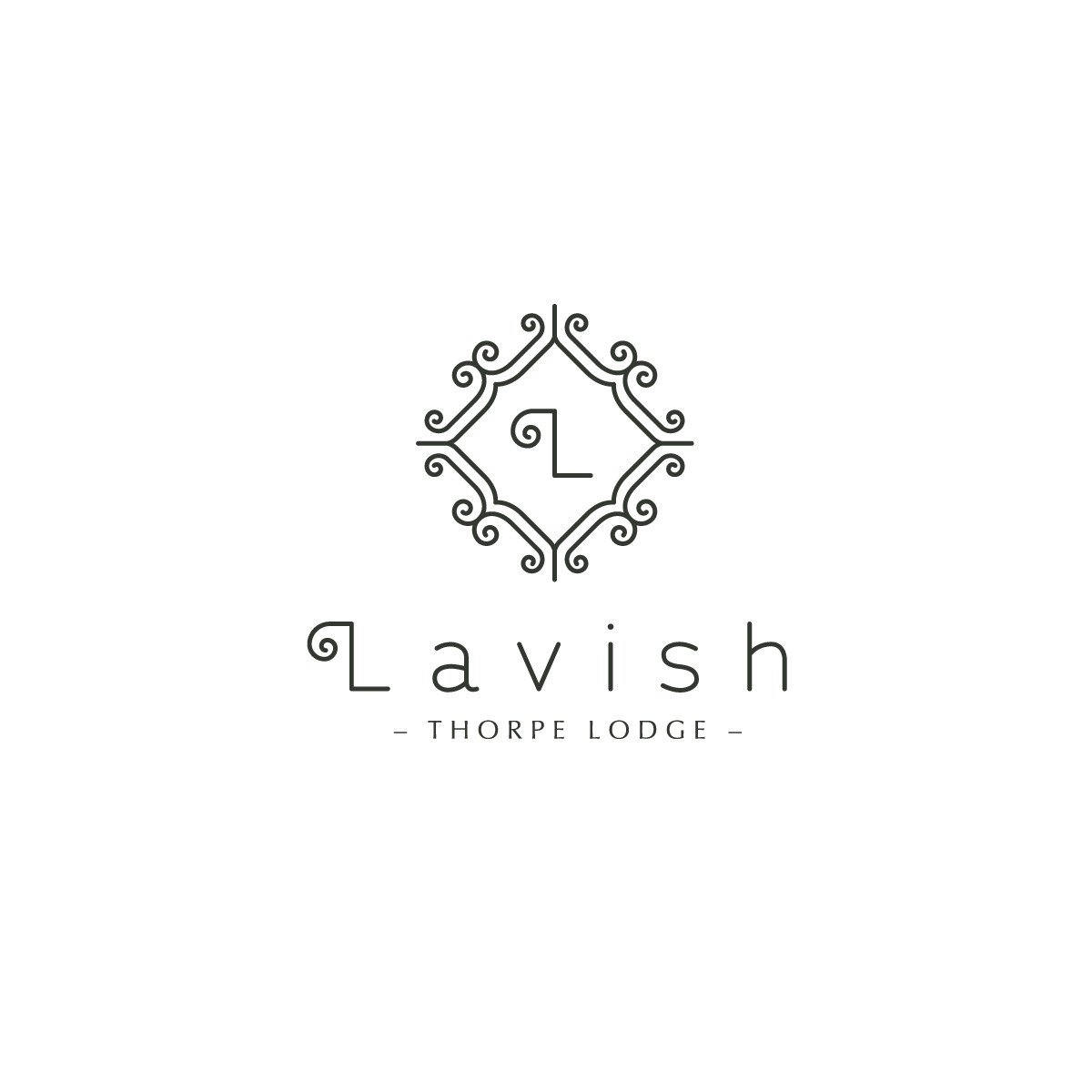 What they said…
Dymantic Design created an amazing website for our wedding venue, which has impressed our clients and given us the edge in our industry. Fantastic team to work with and so accommodating. Thank you Dymantic Design!