A Guide to Successful Communication With Your Designer
15 November 2019
We have had the good fortune to work with a wonderfully diverse range of clients, from well established businesses to inspired individuals. For each project that has come our way, the road to success has been different. Sometimes it feels like smooth sailing, and sometimes it feels hard to find the next step forward. While reflecting on this, we have come to realise that the biggest factor in all of this is communication.

So here are some ideas and guidelines on how to communicate your way to success.


Use chat when appropriate. Chat apps such as FB Messenger, Line or WhatsApp are great for simple, quick messages or questions that need a timely reply. Just don't rely no them too much, as there is often a better choice.
Email is best for communications where you need to keep a more permanent record. This includes things like discussions that involve agreements or disagreements, and lists of tasks that you might need to check back on. Email should also be the first choice for sharing files if you don't have any other solution agreed upon.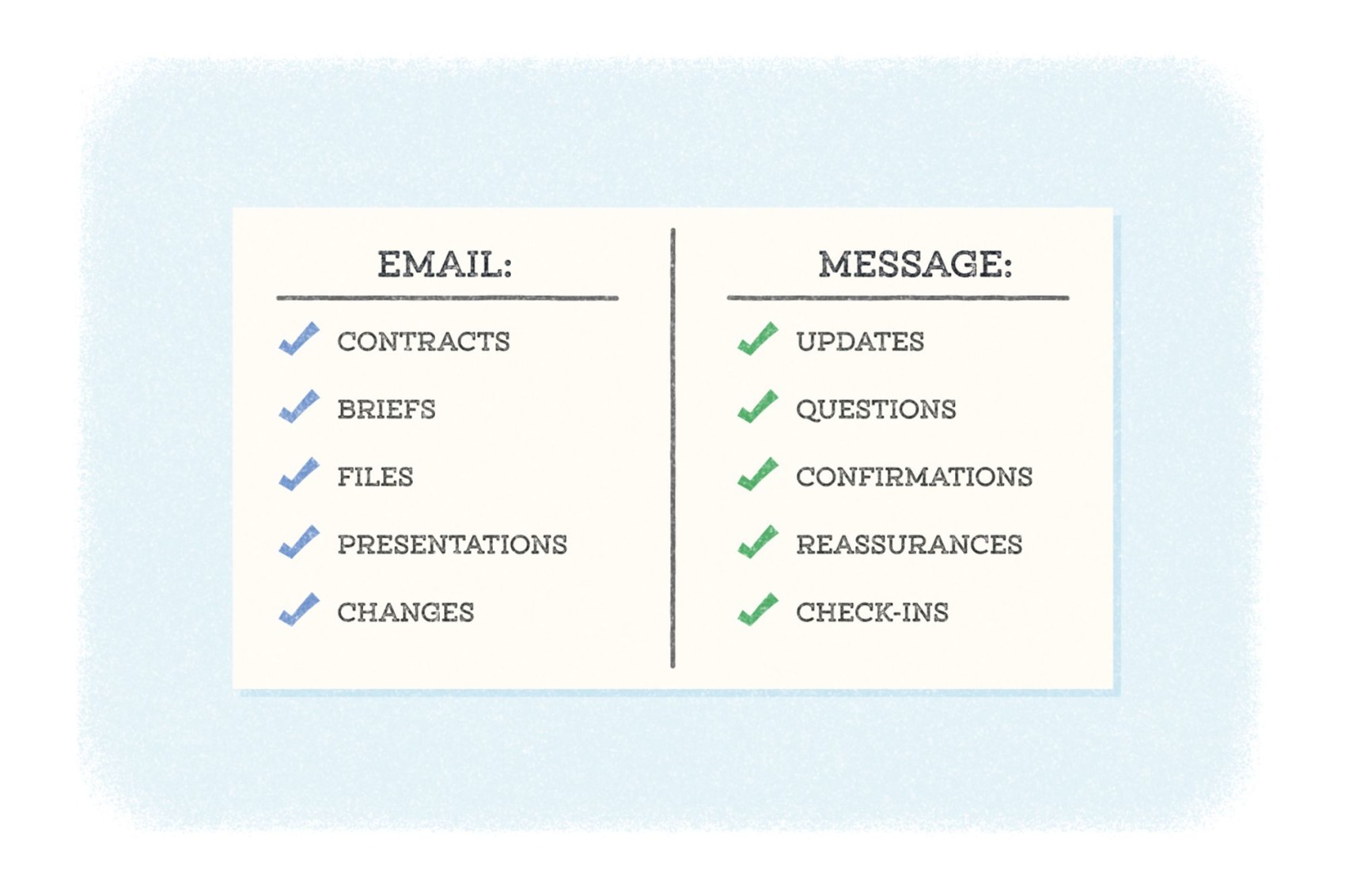 Ask questions, give directions. It is not always easy for people to express what they have in mind. Feel free to be explicit about what you think, or to ask why certain things were suggested. The more you can tell your designer, the better they can do their job.
Give feedback, both positive and negative. Feelings may get hurt, even though of course you are polite about it, but it will be much better than spending hours on something that wasn't even wanted in the first place. Getting feedback also shows a designer that things are working, and that they are progressing.
Be open to other ideas. A designer will often give feedback or opinions on your ideas. These ideas could be very useful to you, and the designer will surely have their reasons. You don't have to accept everything, but you could benefit a lot from just considering what your designer has to say.
Trust and patience go a long way. Sometimes people's best work comes when they have almost complete freedom to do their job. Allowing your designer to meet your goals in the way they seem fit, without too much interference, works because it gives them more room to explore ideas and navigate the best way forward.
Timely responses are key. Projects will always move along more smoothly when people keep the momentum going. Your designer should know this, and you can take advantage of it to get the most out of your project. Stalling communication can take the wind out of the creativity sails.
Finally, keep it friendly, simple and respectful.