client: Infocast
industry: Information
location: Taipei, Taiwan
project: Naming, Logo, Branding, Website Design
website: https://infocast.tech
How we gave a new Taipei tech firm an identity
Infocast is a Taipei-based company that provides data analysis to their international clients allowing them to make sense of chaotic information and make business decisions based off that. They were a brand new company, an off-shoot of the CEO's previous endeavour, and called upon Dymantic Design for a host of services to get them off the ground.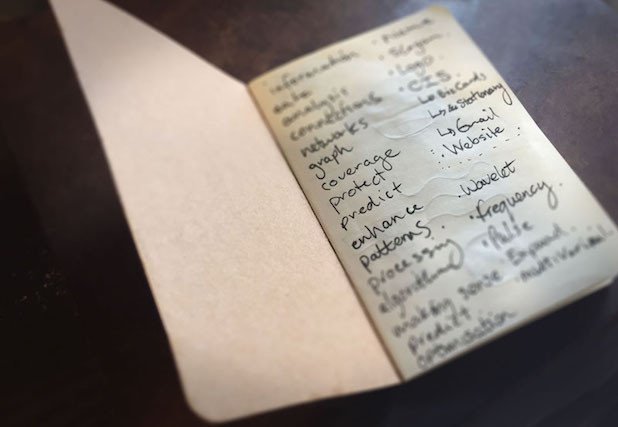 So new in fact was this company that we were given the honourable job of naming them. After several rounds of suggestions we came to 'Infocast', taken from information + forecast, which was unanimously agreed upon. The next step was putting a logo to this new, empowering name.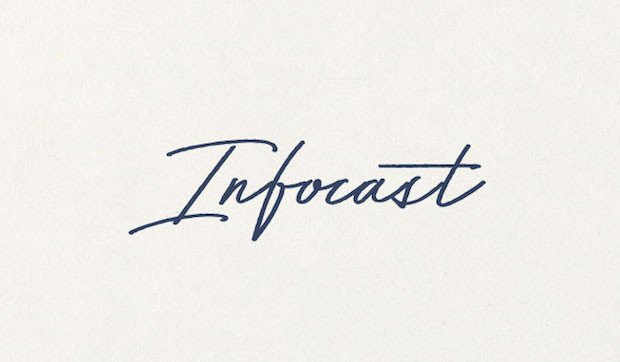 The logo needed to resonate 'tech', professional and trustworthy and speak to an international audience. Infocast have the responsibility of handling important data so we wanted the logo to be strong and bold to communicate safety.
This lead to designing a custom typeface using geometric shapes. If you take the 'i' and 'c' from 'infocast' and place them on top of each other we not only got a mark that resembled a figure with his arms open but also something reminiscent of the 'on' button of the TV remote. The whole logo has a wonderful retro feel to it, which we thought suited the 'tech' theme we were aiming for. Even the colour palette gives off a 80's nostalgia feel, yet kept professional and corporate through Navy and White being the dominant combination. The Infocast team were thrilled with the logo and up went their first official sign in their new office.
Next was the website, which, at the time, was primarily for advertising job posts at this new company. We kept the layout very clean, with a beautiful modern typeface and ample spacing. Our goal was to make the website easy to use for prospective job applicants, as well as attractive and enticing, to say 'you want to work here'.

Infocast continue to call up on us for their design needs and additional web design elements for their website. We had fun working with them and we feel very pleased with the outcome, as do they.
What they said…
From conceptualization to execution, Dymantic Design have been an absolute pleasure to work with. A professional & creative team that are highly skilled and extremely personable, the results speak for themselves. J-D Cousins, Project Manager