Bringing a small coffee business in Taichung to life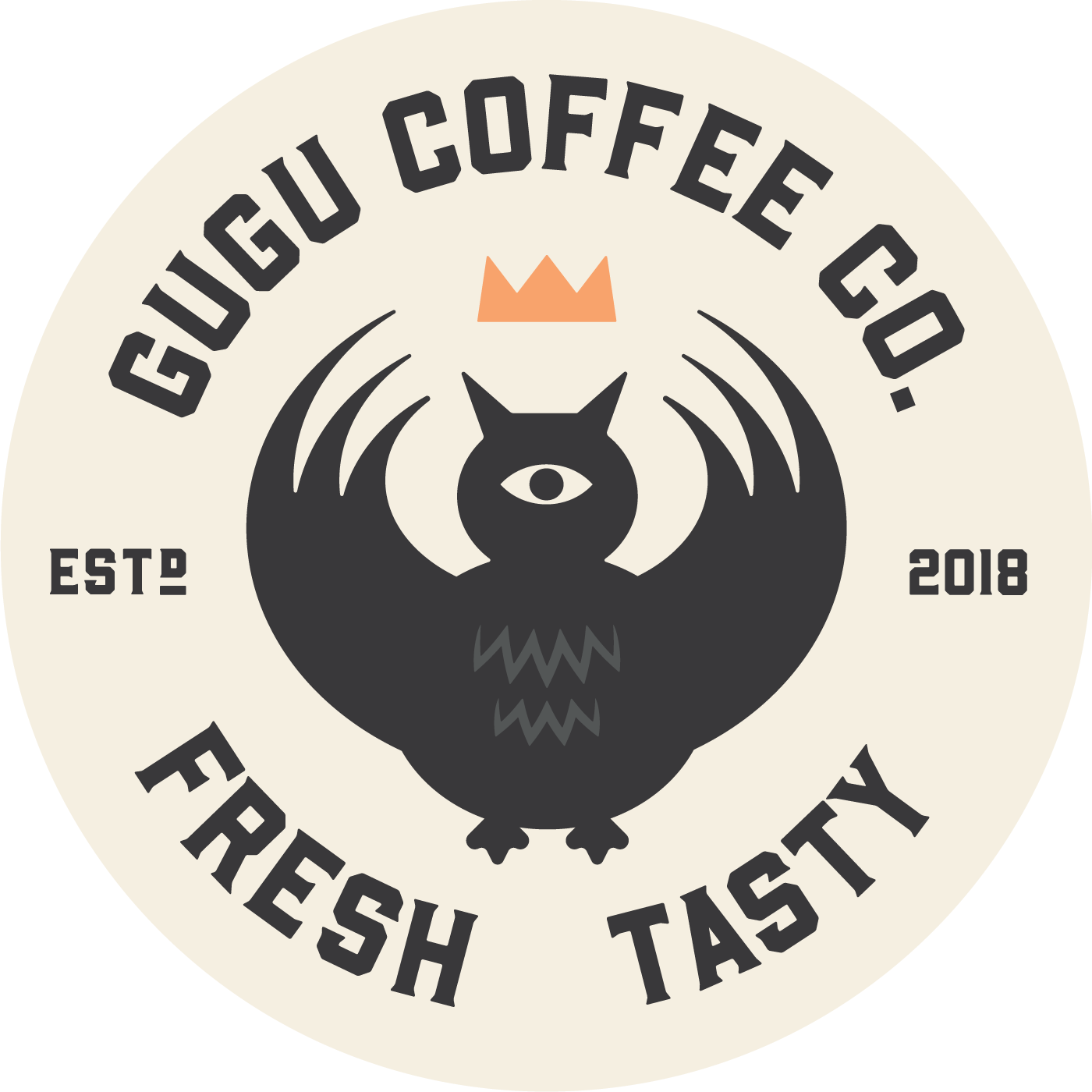 Gugu Coffee sells fresh coffee beans and ground coffee around Taiwan in handy little single-serving pouches or larger quantities.
We loved working on this logo project due to the interesting request to bring a character that the owner of Gugu Coffee imagined to life. We were given free reign to use our own stylistic choices and give the brand a personality of whimsy and professionalism through the inventiveness of the character, it's clean design and some nice typography, all smartly engineered into a 'badge' or 'crest' making it easy to apply to typical coffee packages such as pouches, tins and jars.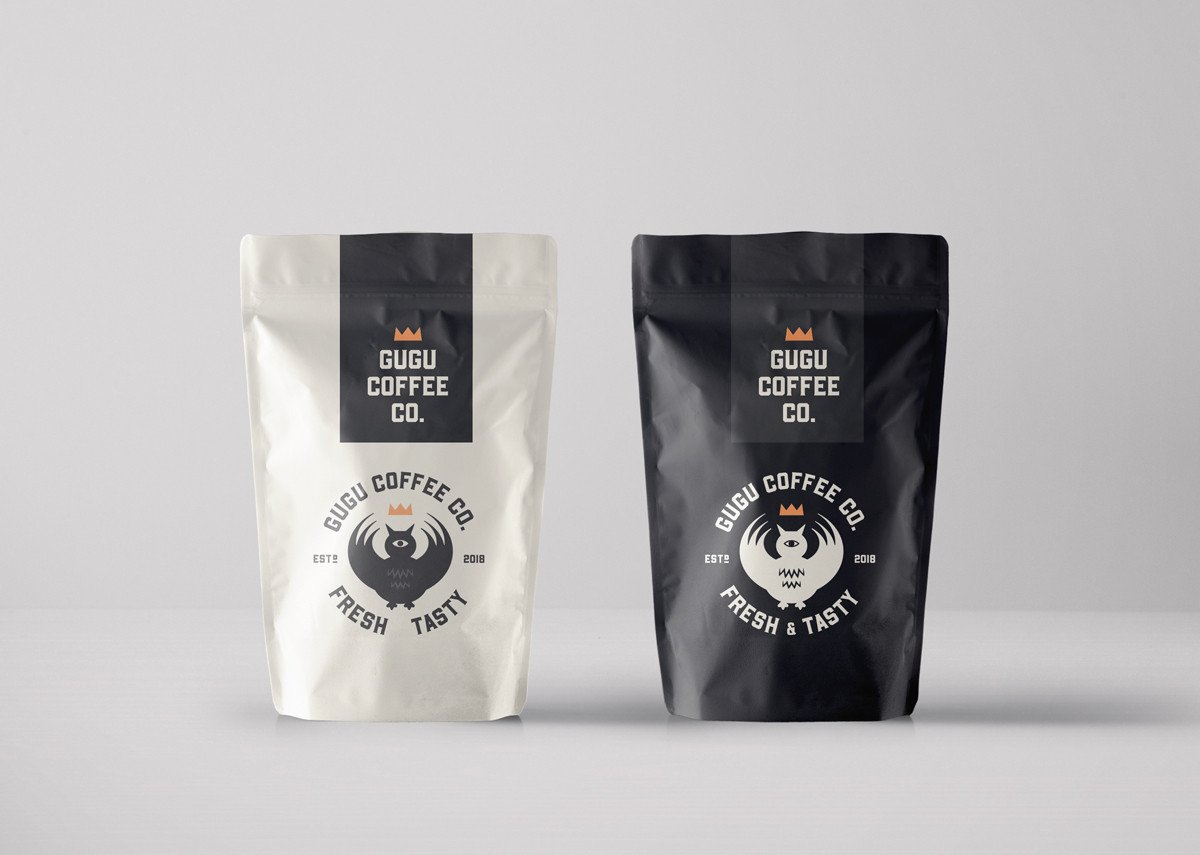 Colour choices were made to reference the fresh flavours and colours of coffee, while the crown stands out as a recognisable feature of the brand and makes a great icon for further branding usage.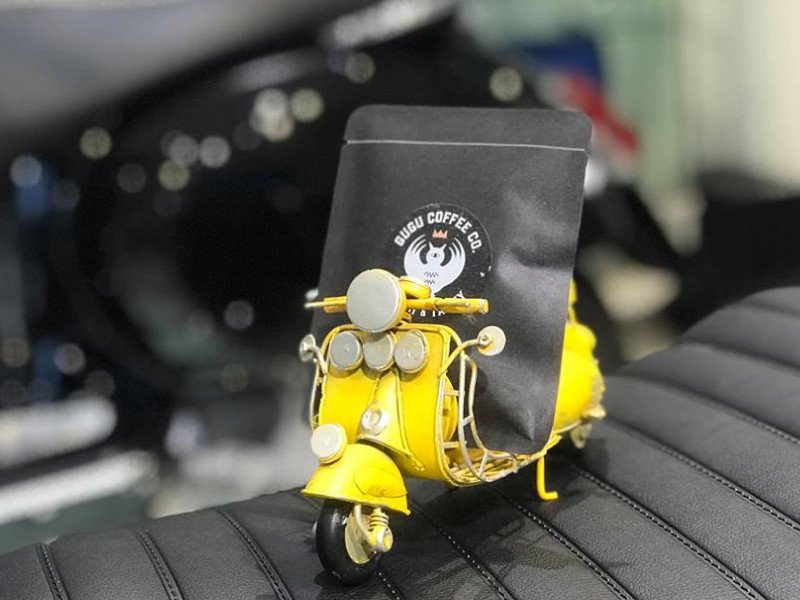 Gugu Coffee has been sighted in the
Vespa
scooter shop in Taichung which allows customers to try complimentary coffee and purchase it if they wish to.