client: Buffalo Tools
industry: Tool Manufactoring
location: Taichung, Taiwan
project: Website and Logo Design
website: https://buffalo-tools.com
Buffalo Tools Website and Logo Design
Established over two and half decades ago, Huang Buffalo Tools has a history of providing a wide range of high quality tools to satisfied customers around the world. Whilst they did have a serviceable website cataloging their products and services, it was time for them to move forward into a more modern era with a logo and website that reflected the excellent standard the Buffalo Tools brand had become known for. For the logo, we needed to maintain the brand's identity, but also modernize and reinvigorate it. We achieved this by keeping the strong buffalo motif, along with the similar colouring, yet simplified the mark to an outline made up of strong bold lines to accentuate the ideas of strength and simplicity. The result was a striking and clean logo that remains familiar and we are very proud of it.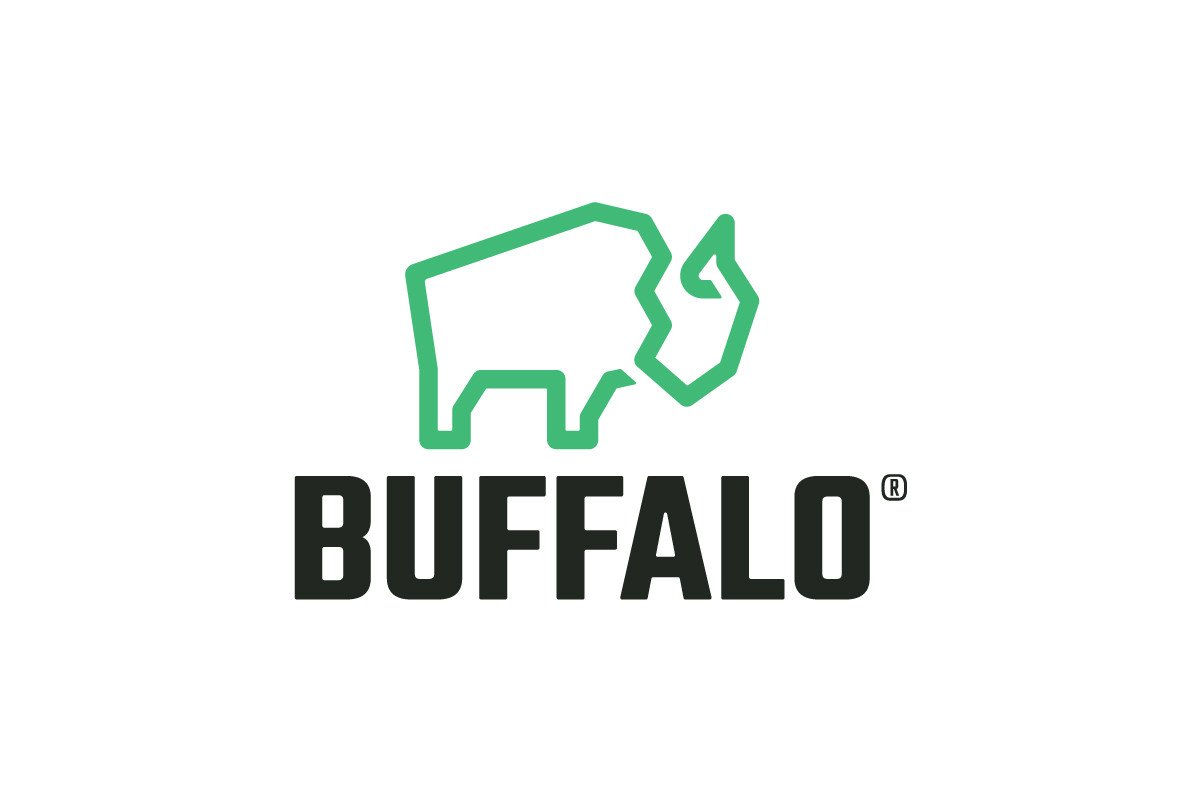 As with the logo, the new website for Buffalo Tools needed to convey the same established brand, but in a more modern and user-friendly way. There was one major snag though, they no longer had access to their old site's data and hence no access to their digital catalog of products. The fact that we figured out a way to automatically import all of their several thousand products, along with their images and info, without having access to the database was one of the reasons Buffalo Tools trusted us with the project as a whole. Once we had all their data in place we set about creating the site, which allows users to easily browse and search products, place order inquiries, familiarize themselves with brand and get in touch.
Take a look
for yourself.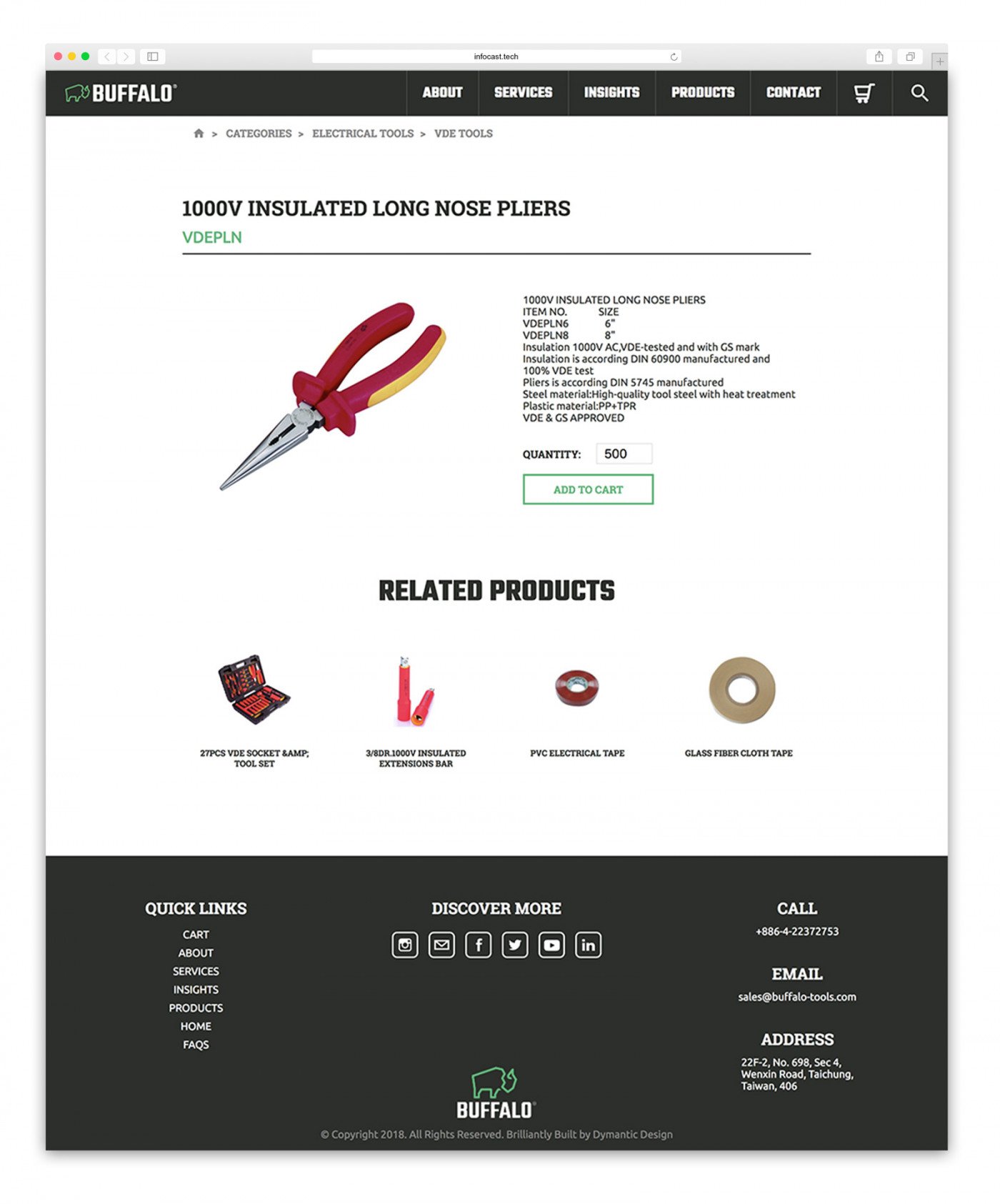 Along with the public facing site, the project also included building out tools to help manage the site and their catalog of products, as well as tools to help streamline some of their business operations, such as turning a online inquiry from the website into a quote with all the necessary info automatically put into a spreadsheet. Developing tools for others to use is something that gives us a lot of satisfaction.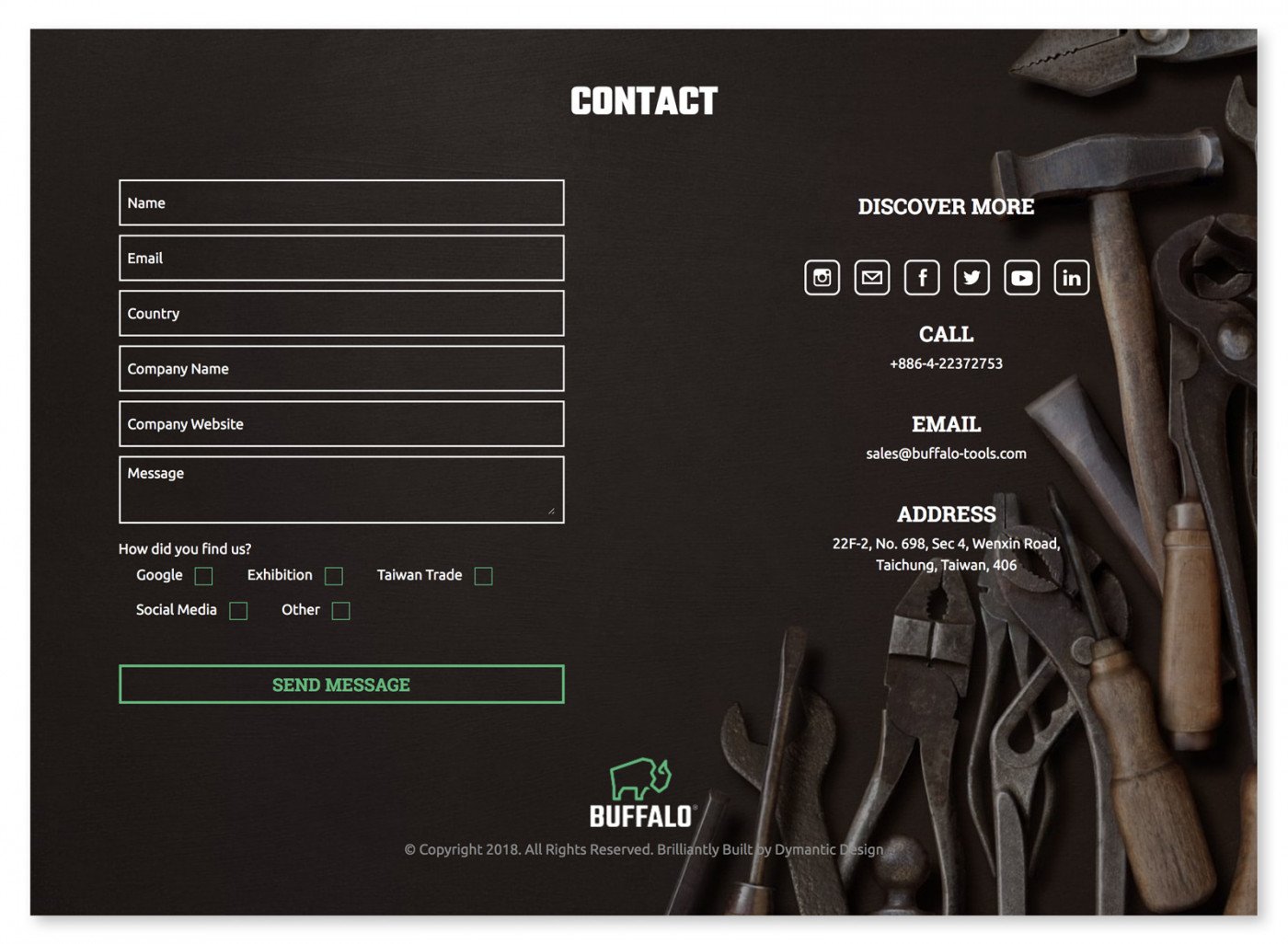 Huang Buffalo Tools was one of our first clients, and we like to think that their trust in us has worked out wonderfully for both of us. We are not only proud of the logo and website we created, but also of the relationship we have built with a great client.