client: Livingwaters Counselling
industry: Counselling
location: Melbourne, Australia
project: Logo Design, Branding
Logo Design for Counselling Practice - Livingwaters Counselling
Livingwaters Counselling is a private counselling practice in Melbourne, Australia run by a lovely woman who is a member of the Australian Counselling Association (ACA) that provides spiritual and health counselling. Her service involves rehabilitation and personal health growth with a big focus on calmness and positivity. It is a private practice and she has a great community-driven desire to help people with her expertise.

Before we were contacted there wasn't even a business name, but through some back and forth with us and our clients own research and discovery she landed on Livingwaters Counselling. Living waters is originally from the bible, and refers to spiritual energy, positivity and the 'flow' of life. These would be the things to keep in mind when designing the logo. However there was also an interest in a Japanese philosophy called "Ikigai" which speaks of 'a reason to live' and embracing hopes and expectations. This Japanese Zen-like concept was also introduced into our logo brief.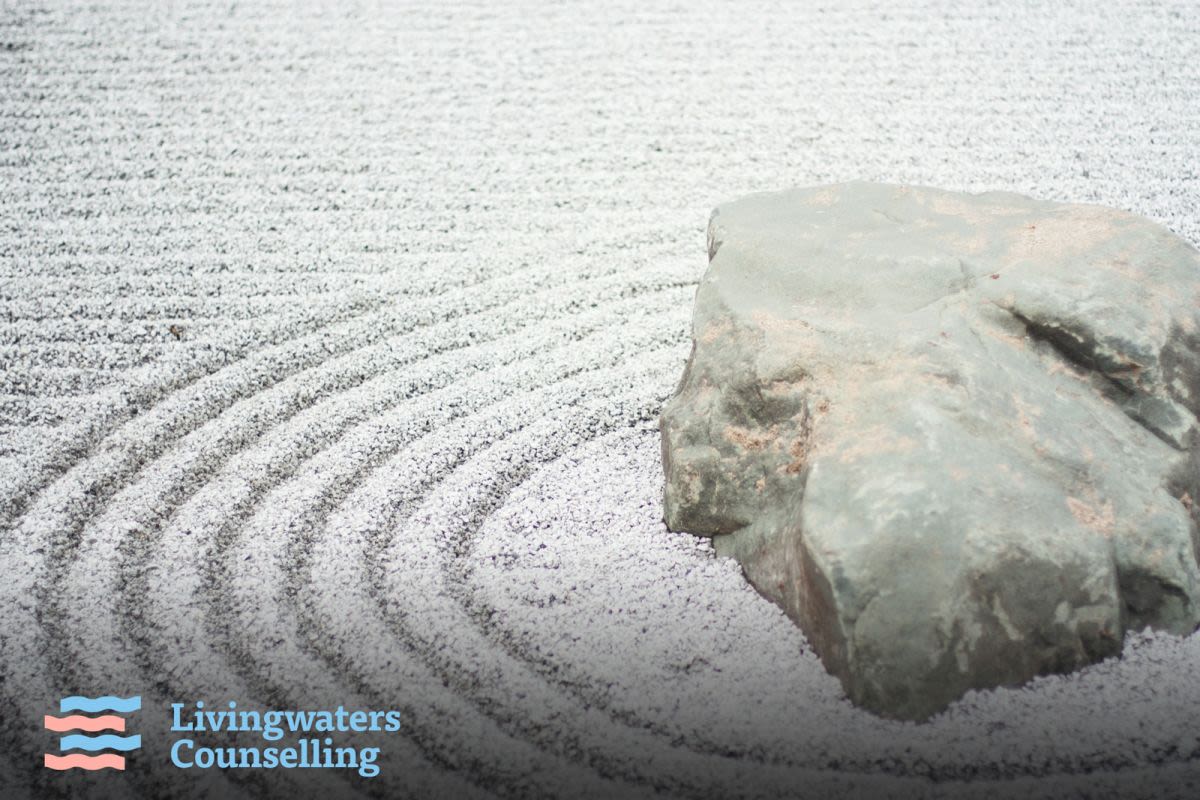 In the logo we can see the flowing of water, divided into what we perceived as the counsellor and client coming together, energies colliding, and balance being created. It's amazing what you can see in some wavy lines. But the simplicity and minimalist approach was deliberate from the beginning, as one of the overall tones we wanted to communicate was calmness and safety. We were happy to avoid any clichés and enjoyed taken a Japanese design style approach on this.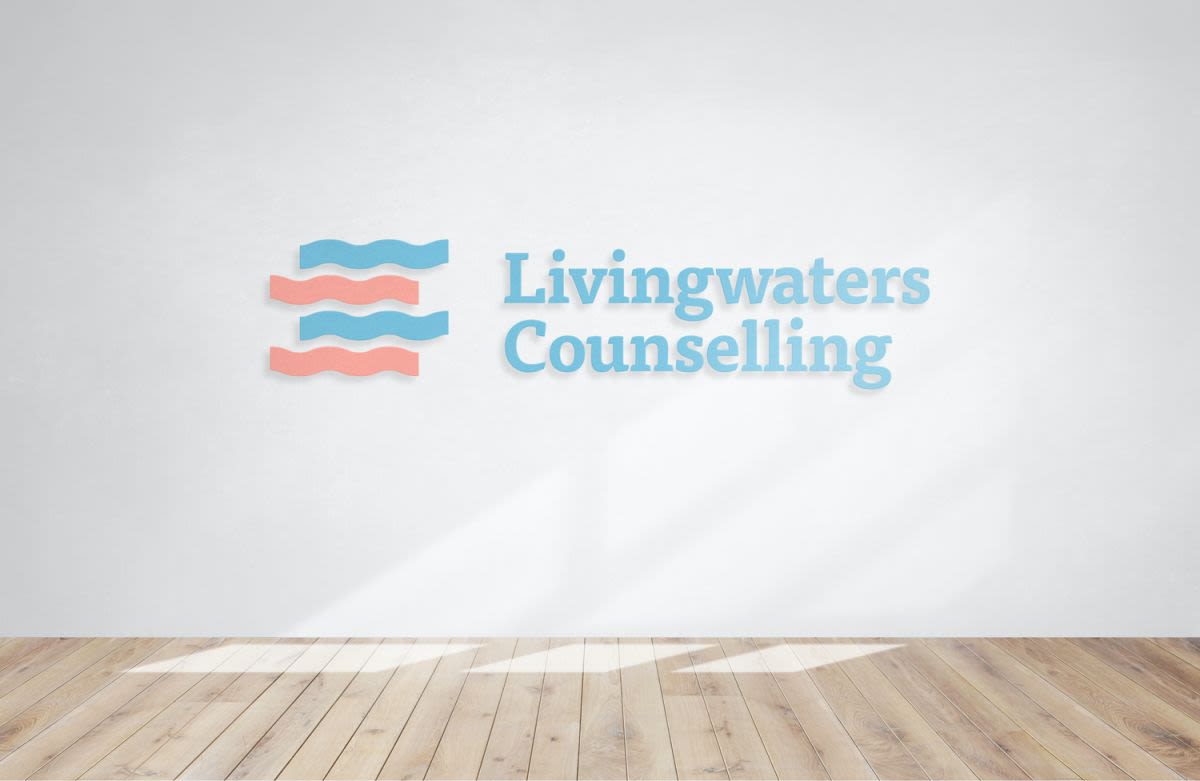 To bring back some of the professionalism and seriousness of the practice we used strong serif typeface that has a classic, trusting appearance and is well suited to all sorts of applications, from print to digital.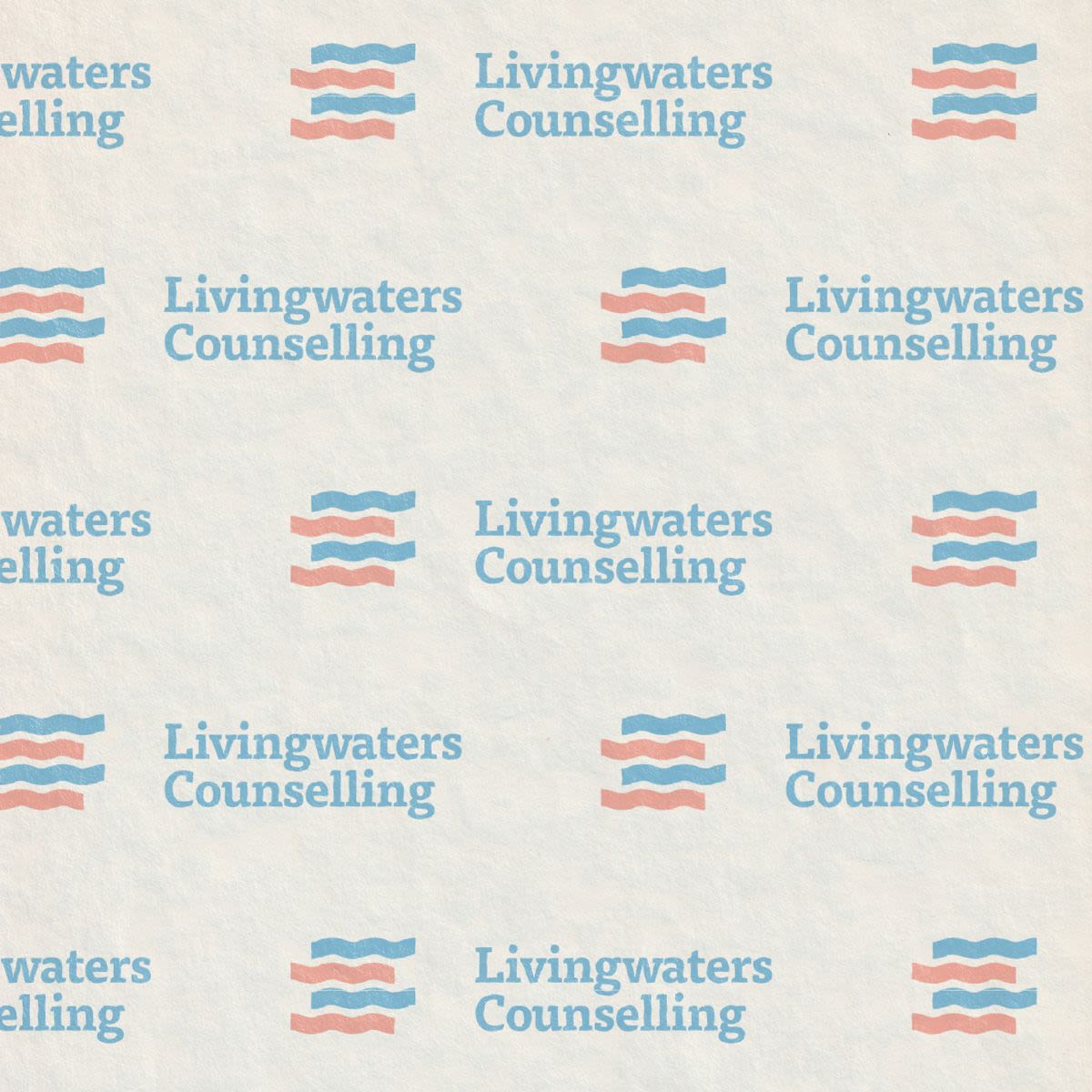 Overall our client was very happy and has said she loves it and finds that it ticked all the boxes. She wants to use it not only on business cards and a sign but even coffee mugs and maybe a T-Shirt. Furthermore a website is on the horizon.
What they said…
Really enjoyed having Max as my graphic designer. Max, thank you for being so attentive and responsive, having me as a client based in Australia. It's amazing that we could make it work nicely. Love your design - creative, simple, subtle and yet bring out the essence of it... Thank you so much for your creativity on designing the logo and business card. Looking forward to working with you again on the website design... Much appreciated. Alice -Livingwaters Counselling